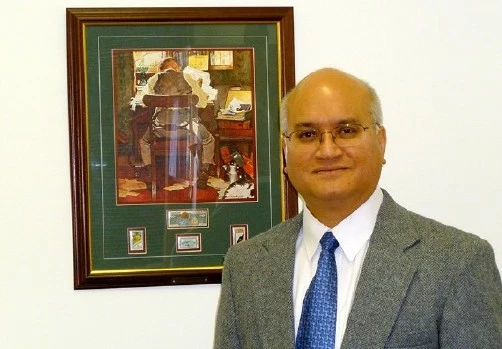 AxTax is part of Axtax Inc. We are in the business of helping people resolve their tax concerns with the IRS and other taxing authorities. We are based in the greater Seattle/Tacoma area, yet we are fully effective in helping clients in all 50 states!

Ahlberg K. Auna E.A. is the principal person you will be working with at AxTax.com (Axtax Inc.). Ahlberg is an Enrolled Agent (E.A.) which is a designation from the IRS as one recognized and fully qualified to practice in the area of US Federal Taxation. Mr. Auna is also an Accredited Tax Advisor (ATA). He is a member of the National Association of Enrolled Agents (www.naea.org), the American Society of Tax Problem Solvers (www.astps.org) and the Accreditation Council for Accountancy and Taxation (www.acatcredentials.org). He is a Fellow with the National Tax Practice Institute (NTPI) and currently is studying towards his Masters in Taxation.

Ahlberg Auna E.A. has been in the trenches fighting for his clients and resolving tax problem cases before the IRS for almost 30 years. He has been extremely successful with the kind of results he has obtained for his clients with an average negotiation settlement ranging from 3 percent of the taxes owed and upward.

One reason why Ahlberg Auna E.A. has been so effective is because he worked for the IRS for 5-years as a tax auditor. This means he knows how the IRS thinks and how to maximize his knowledge for ultimate effectiveness for his clients.

AxTax.com, under the direction of Axtax Inc., offers people and businesses with serious tax problems an effective and proactive method of out-arm-wrestling the IRS This means one thing - The sooner you call or email us, the sooner your tax worries will be over!